"The best advice that was given to me was that I had to be 10 times smarter, braver and more polite to be equal. So I did." –  Samuel L. Jackson
Actor Samuel Leroy Jackson was born on December 21, 1948 in Washington, D.C. to factory worker Elizabeth Jackson. His father abandoned his mother shortly after Jackson's birth and then died of alcoholism. Jackson and his mother moved to Chattanooga, Tennessee, where they lived with her family. Jackson attended Riverside High School and played the trumpet and the French horn until graduating.
Jackson attended Morehouse College in Atlanta, majoring in dramatic arts. He founded the Just Us Theater while attending Morehouse, and in 1968 he was an usher at the funeral of Martin Luther King Jr.  In 1969 Jackson and several other students held the members of the Morehouse Board of Trustees hostage on campus until they agreed to administrative and curriculum changes. An agreement was made but Jackson was forced to leave Morehouse for two years. He returned and graduated in 1972.
While in Atlanta Jackson was involved with the Black Power movement and worked with Stokely Carmichael, H. Rap Brown, and movement leaders.  He also joined the Black Image Theater Company which performed plays illustrating racial injustice and discrimination. Jackson met his future wife, Latanya Richardson, at the Company, and the two were married in 1980. The two had a daughter (Zoe) in 1982.
In 1976 Jackson moved to Harlem in New York City to pursue stage acting. In 1981 he landed a role in Charles Fuller's Pulitzer Prize winning play A Soldier's Play, where he met director Spike Lee. In the late 1980s and early 1990s Jackson acted in number of films including Coming to America (1988), School Daze (1988), and Goodfellas (1991) before entering rehabilitation for an alcohol and crack cocaine addiction. Following his release, he starred in Spike Lee's Jungle Fever (1991), for which he won the Cannes Film Festival award for "Best Supporting Actor" and a New York Film Critics Award. Jackson claims that this opportunity came right when he was seriously considering a career in stand up comedy instead of film acting.
Jackson's portrayal of "Jules Winnfield" in Quentin Tarantino's 1994 film Pulp Fiction is widely considered his breakout role, and he was nominated for best supporting actor for the role at the Academy Awards and the Golden Globes. Although he is not the highest-paid actor in Hollywood, Samuel L. Jackson — whose 77-strong resume includes "Pulp Fiction" and "A Time to Kill" — is the only actor on Earth who can claim gross receipts greater than $5 billion.
House Points

626

706

812

967

Kyle Manzoor and Austin Ward exhibited TEAMWORK by helping another student clean up after a House event.
Connor Hynes demonstrated INTEGRITY when he turned in an ID he found on the floor in the hallway.
Hannah Denby demonstrated INTEGRITY when she notified her teacher that she had given him an extra point in the assignment by mistake.
Mary Margaret Ellis showed great KINDNESS when she saw a classroom needed tidying. She cleaned up the classroom, placed old clothing in lost and found, and rearranged desk for the benefit of teachers and students. Thank you, Mary!
Chrissy Stamey demonstrated KINDNESS when she helped Dean Zelaya complete a mission.  Thanks, Chrissy!!
Matthew Wheeler demonstrated INTEGRITY and KINDNESS when he found a lost faculty ID and immediately returned it to the rightful owner!
---
$5 for Day of Service and Student Hunger Drive: Students may dress down on February 20 & 21st for $5.  Money goes to support community outreach.
---
Everyone come join House Animus and Humanitas at the bottom of the spiral staircase during lunch on Tuesday, February 19th to kick off the start of the spring sports season by decorating some FREE cookies in the theme of your favorite spring sports!!!! Hope to see you all there:))))))
---
Attention Juniors/Seniors who wish to apply to the National Spanish Honor Society:
Please submit your one-page essay to Sra. Todd by Friday, March 1, 2019. Students must have an A- average in all Spanish classes (see Plearning/your Spanish teacher for list of other requirements).
Your essay should:
be double-spaced
be typed (in English)
state the reasons why you want to join the Sociedad Honoraria Hispánica plus explain how in the future you would demonstrate passion for the Spanish language.
If you are a junior, it should also include your projected course for senior year– 4 years of Spanish language study is a requirement for induction into the honor society
Mil gracias!
---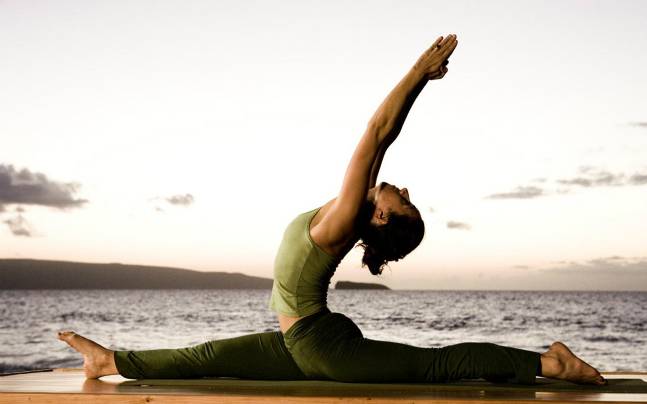 Hey Guys! While high school and life can be stressful at times, sometimes we forget how important it is to take some time to relax. I can think of any better way to do that than my favorite pastime: yoga. For my capstone, I will be hosting a Yoga class to bring attention to mental health and how important it is to take care of ourselves. The class will be on February 21st at 3:30 in the CPAC. Ms. Hoffman has graciously let me take over one of her after school Thursday classes, and best of all, Mr. Monty Coggins will be leading!
While they are not required, I am also collecting donations for an organization called CVAN. CVAN is a shelter for abused women and their children here in Concord. They offer financial care and mental health programs to support women who have gone through traumatic events. If you would like to donate – there will be a box at the class. If you can't make the class but would still like to help out, please reach out to me at school or via email with any donations you would like to make.- Kristen Sharma
---
Hello fellow students! Book Club will be doing a book drive for our service project this year. We have partnered with Big Brothers Big Sisters and they are looking for books from Lower to Middle School age range.
Please bring in any Children's or Middle School age books you no longer need between now and February 22nd!
There will be boxes placed at each entrance of the school.
Thank you for your support!
-Rachel Cooke
---
Seniors, Juniors and Sophomores are invited to sign-up on Naviance Student to visit with College Admission Representatives coming to Cannon School.  Students must get permission from their classroom teachers prior to attending an admissions event. Log into your Naviance Student account to learn more about the colleges, find out visit times and register to attend. Visits will be held in The Cube or College Counseling OfficesMarch 5th: Savannah College of Art & Design
March 15th: Drexel University
March 25th: University of Alabama; Huntsville
March 29th: Gardner-Webb University
April 11th: UNC Wilmington