"Gray skies are just clouds passing over." – Duke Ellington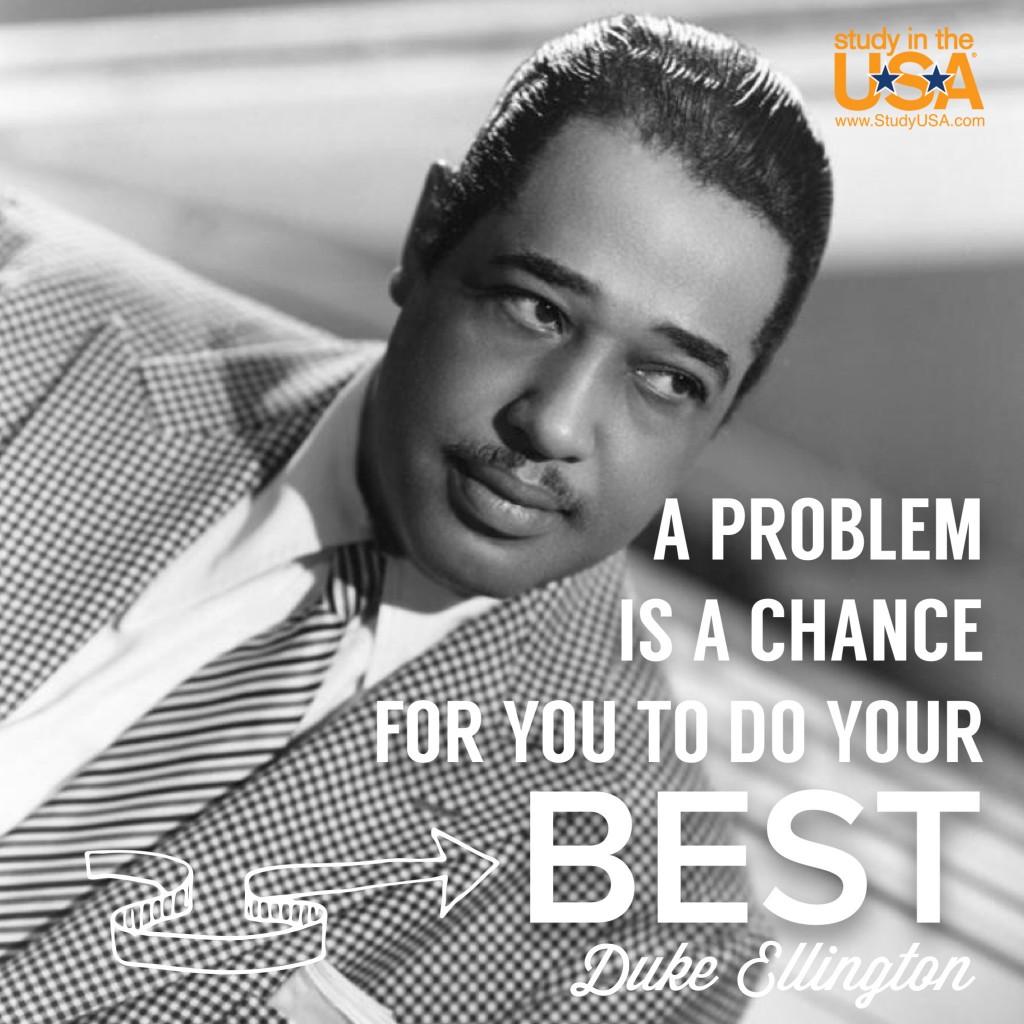 Born 29 April 1899 in Washington DC, composer, bandleader, and pianist Edward Kennedy ("Duke") Ellington was recognized in his lifetime as one of the greatest jazz composers and performers. A genius for instrumental combinations, improvisation, and jazz arranging brought the world the unique "Ellington" sound that found consummate expression in works like Mood Indigo, Sophisticated Lady, and the symphonic suites Black, Brown, and Beige, and Harlem.
Beginning keyboard studies at the age of seven, Ellington's earliest influences were the ragtime pianists. He taught himself harmony at the piano and at 17, made his professional debut. Encouraged by Fats Waller, he moved to New York in 1923 and, during the formative Cotton Club years, experimented with and developed the style that would quickly bring him worldwide success and recognition. Ellington would be among the first to focus on musical form and composition in jazz using ternary forms and "call-and-response" techniques in works like Concerto for Cootie (known in its familiar vocal version as Do Nothin' till You Hear from Me) and Cotton Tail and classic symphonic devices in his orchestral suites. In this respect, he would influence the likes of Monk, Mingus, and Evans.
House Points

513

726

792

756

Maddie Reiss and Olivia Wells showed KINDNESS when they helped with a video.
Teegan Lutze shows KINDNESS when he writes directions on the board for kids to read during his Spanish class. WTG!!!
---
ALL athletes and actors participating in Thursday evening's game/performance are required to park in STUDENT PARKING. The senior parking area is allowed for all grade students in the evening hours on Thursday. Athletes and actors may NOT use the faculty parking area behind or to the side of the Upper School.
ALL students attending either the playoff game OR the musical are REQUIRED TO PARK IN STUDENT PARKING on Thursday evening. Since we are hosting two large events, we need the parking at the CPAC and on Education Way along the wall, and US Faculty Parking areas to be reserved for on-campus guests. The senior parking area is allowed for all grade students in the evening hours on Thursday.
---
---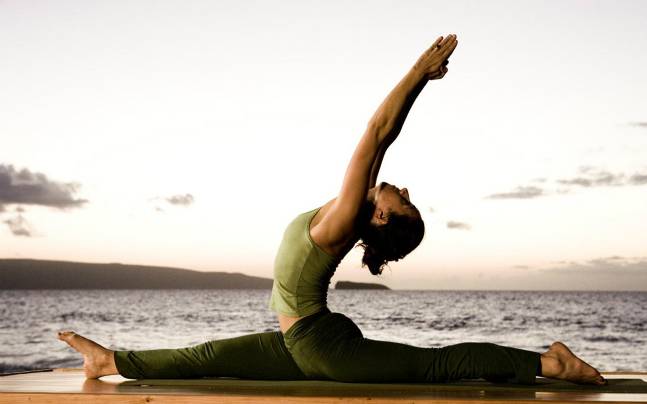 Hey Guys! While high school and life can be stressful at times, sometimes we forget how important it is to take some time to relax. I can think of any better way to do that than my favorite pastime: yoga. For my capstone, I will be hosting a Yoga class to bring attention to mental health and how important it is to take care of ourselves. The class will be on February 21st at 3:30 in the CPAC. Ms. Hoffman has graciously let me take over one of her after school Thursday classes, and best of all, Mr. Monty Coggins will be leading!
While they are not required, I am also collecting donations for an organization called CVAN. CVAN is a shelter for abused women and their children here in Concord. They offer financial care and mental health programs to support women who have gone through traumatic events. If you would like to donate – there will be a box at the class. If you can't make the class but would still like to help out, please reach out to me at school or via email with any donations you would like to make.- Kristen Sharma
---
Hello fellow students! Book Club will be doing a book drive for our service project this year. We have partnered with Big Brothers Big Sisters and they are looking for books from Lower to Middle School age range.
Please bring in any Children's or Middle School age books you no longer need between now and February 22nd!
There will be boxes placed at each entrance of the school.
Thank you for your support!
-Rachel Cooke
---
"The Gender and Sexuality Alliance, GSA, is having a Valentine's Day Bake Sale on Wednesday and Thursday, 2/13 & 2/14, this week! We are raising money for LKN Connects, a LGBTQ+ organization which works to connect the LGBTQ+ community in Lake Norman and surrounding areas.

Come support us by purchasing baked goods. Everything at the bake sale will cost $1-2! Cash only. Thanks and Happy Valentine's Day!"
---
The Drowsy Chaperone opens next week!
This 2006 hit musical and winner of multiple Tony awards begins in the apartment of "Man In Chair," a reclusive musical theater fanatic eager to play us a record of his favorite 1920s musical The Drowsy Chaperone. As he plays the record and offers his own wry commentary, the wacky musical comes to life before our eyes in spectacular fashion, serving up an irresistible concoction of sparkling old-school charm and contemporary snark.
---
Are you looking for a summer job?  Do you work well with children?  Did you love summer camp as a kid? Apply to be a Jr. Counselor with Camp Cannon! Upper School students, 16 or older, are welcome to submit an online application between Friday, February 1st and Friday, February 15th, 2019 for this upcoming camp season. https://www.paycomonline.net/v4/ats/web.php/jobs/ViewJobDetails?job=22936&clientkey=22132D5A6373B039638BB3D581B09D3A
Please contact Lisa Blattner, Director of Enrichment Programs, with any questions.
---
Seniors, Juniors and Sophomores are invited to sign-up on Naviance Student to visit with College Admission Representatives coming to Cannon School.  Students must get permission from their classroom teachers prior to attending an admissions event. Log into your Naviance Student account to learn more about the colleges, find out visit times and register to attend. Visits will be held in The Cube or College Counseling OfficesMarch 5th: Savannah College of Art & Design
March 15th: Drexel University
March 25th: University of Alabama; Huntsville
March 29th: Gardner-Webb University
April 11th: UNC Wilmington