"We all have dreams. In order to make dreams come into reality, it takes an awful lot of determination, dedication, self-discipline and effort."—Jesse Owens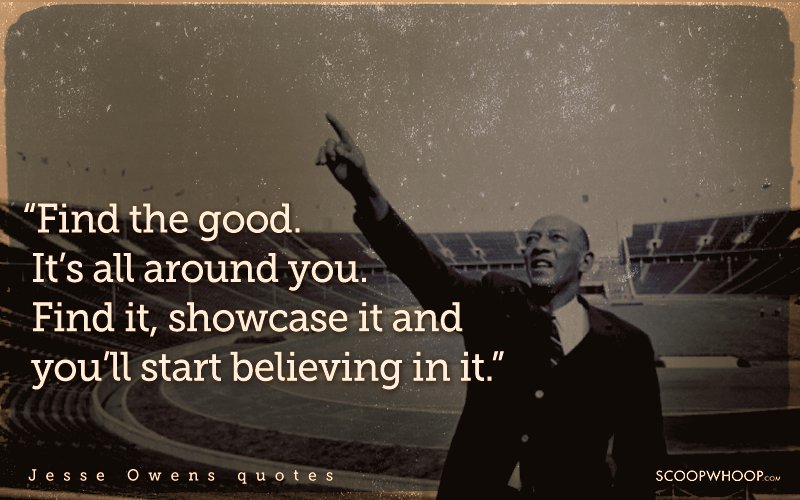 Jesse Owens is best remembered by sports aficionados as the man who upset Adolf Hitler's Aryan Nation apple cart by not only winning four track and field gold medals (the first individual to do so), but setting or tying world or Olympic records in the process. Owens' Herculean feat occurred during the 1936 Berlin Olympics — Hitler's supposed showcase for his "Aryan racial superiority." By winning his four events, Owens, at the age of 21, tied the world 100-meter dash record at 10.3 seconds, set Olympic records for the 200-meter dash (20.7 seconds) and the broad jump* (26′ 5 1/4″), and ran the first leg for the Olympic and world record-setting 400 meter relay team (39.8 seconds).
House Points

513

726

792

756

Sane Davis, Abigail Hedgecock, Megan McKinsey, Jack Selden, and Timmy Jones demonstrated a great deal of passion and courage as they responded to questions from a large Leadership Cabarrus class yesterday.
---
The US library is reserved for AP Psychology – F block (1:05 – 2:00) and D block (2:05 – 3:00).  Students are asked to report to the commons.
---
Model UN Team Members going to MUNCH Chapel Hill: our trip is NEXT WEEK!!!!! Please meet in the Library Annex Wednesday, February 13 during lunch (11:15- 12:00) for an essential check-in about conference preparation and trip details.
---
Hey everyone! Happy February!
House Integritas will be selling flowers this week in honor of Valentine's Day! Read below for more info.
W H O –
For a friend, teacher, someone special, or yourself
W H A T –
Each flower is $1. You can attach a hand-written note to a friend, teacher, or someone special.
W H E N –
This Tuesday (12th), Wednesday (13th), and Thursday(14th) during lunch.
Flowers will be delivered on Valentine's Day.
W H E R E –
At a table outside of Foundation Hall.
W H Y –
In honor of Valentine's Day!
M O R E  D E T A I L S –
Preorders are available and suggested, which will be taken on Tuesday and Wednesday during lunch.
Have a good week!
Love,
TEGS Leadership
---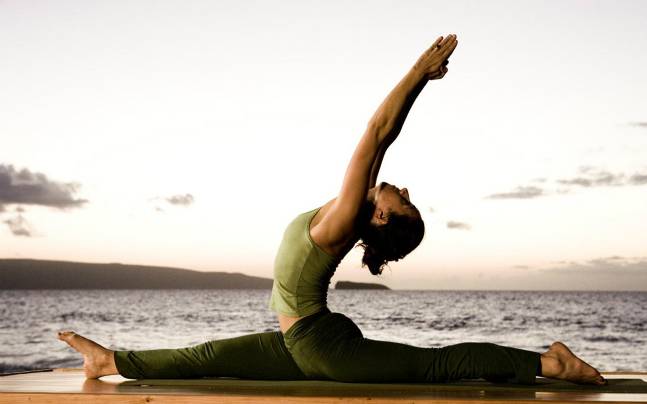 Hey Guys! While high school and life can be stressful at times, sometimes we forget how important it is to take some time to relax. I can think of any better way to do that than my favorite pastime: yoga. For my capstone, I will be hosting a Yoga class to bring attention to mental health and how important it is to take care of ourselves. The class will be on February 21st at 3:30 in the CPAC. Ms. Hoffman has graciously let me take over one of her after school Thursday classes, and best of all, Mr. Monty Coggins will be leading!
While they are not required, I am also collecting donations for an organization called CVAN. CVAN is a shelter for abused women and their children here in Concord. They offer financial care and mental health programs to support women who have gone through traumatic events. If you would like to donate – there will be a box at the class. If you can't make the class but would still like to help out, please reach out to me at school or via email with any donations you would like to make.- Kristen Sharma
---
Hello fellow students! Book Club will be doing a book drive for our service project this year. We have partnered with Big Brothers Big Sisters and they are looking for books from Lower to Middle School age range.
Please bring in any Children's or Middle School age books you no longer need between now and February 22nd!
There will be boxes placed at each entrance of the school.
Thank you for your support!
-Rachel Cooke
---
"The Gender and Sexuality Alliance, GSA, is having a Valentine's Day Bake Sale on Wednesday and Thursday, 2/13 & 2/14, this week! We are raising money for LKN Connects, a LGBTQ+ organization which works to connect the LGBTQ+ community in Lake Norman and surrounding areas.

Come support us by purchasing baked goods. Everything at the bake sale will cost $1-2! Cash only. Thanks and Happy Valentine's Day!"
---
The Drowsy Chaperone opens next week!
This 2006 hit musical and winner of multiple Tony awards begins in the apartment of "Man In Chair," a reclusive musical theater fanatic eager to play us a record of his favorite 1920s musical The Drowsy Chaperone. As he plays the record and offers his own wry commentary, the wacky musical comes to life before our eyes in spectacular fashion, serving up an irresistible concoction of sparkling old-school charm and contemporary snark.
---
Are you looking for a summer job?  Do you work well with children?  Did you love summer camp as a kid? Apply to be a Jr. Counselor with Camp Cannon! Upper School students, 16 or older, are welcome to submit an online application between Friday, February 1st and Friday, February 15th, 2019 for this upcoming camp season. https://www.paycomonline.net/v4/ats/web.php/jobs/ViewJobDetails?job=22936&clientkey=22132D5A6373B039638BB3D581B09D3A
Please contact Lisa Blattner, Director of Enrichment Programs, with any questions.
---
Seniors, Juniors and Sophomores are invited to sign-up on Naviance Student to visit with College Admission Representatives coming to Cannon School.  Students must get permission from their classroom teachers prior to attending an admissions event. Log into your Naviance Student account to learn more about the colleges, find out visit times and register to attend. Visits will be held in The Cube or College Counseling Offices
February 12th: Catawba College
March 5th: Savannah College of Art & Design
March 15th: Drexel University
March 25th: University of Alabama; Huntsville
March 29th: Gardner-Webb University
April 11th: UNC Wilmington