"You can be sure that the American spirit will prevail over this tragedy." —Colin Powell

House Standings

350

312

222

163
Katie Hendry, Gabe Ortiz, Heidi Coppa, Emily Aldous, Rob Trufant, Lucas Kabasakalian, Ella Ruddy, Hannah Mierzwa, Nima Subramaniam, Audrey Dobbs, Anna Dumond, Anna Ruth Morrison, Morgan Stilphen, & Molly Morrison stayed after school on our 1st home football game and showed TEAMWORK by cleaning all of the recycling bins in Cannon School!
Katie Hendry, Noah Baez, Kyndal Perry, Izzy Gosling, Alexa Meighen, Emily Aldous, Hannah Mierzwa, Ella Ruddy, & Gabe Ortiz stayed after school on Friday and got the LS playground cleaned up for the LS Picnic.
Thank you, Jaylen Dibble & Zach Reulbach for helping to get some clothing donations moved to a storage area. Your kindness is appreciated!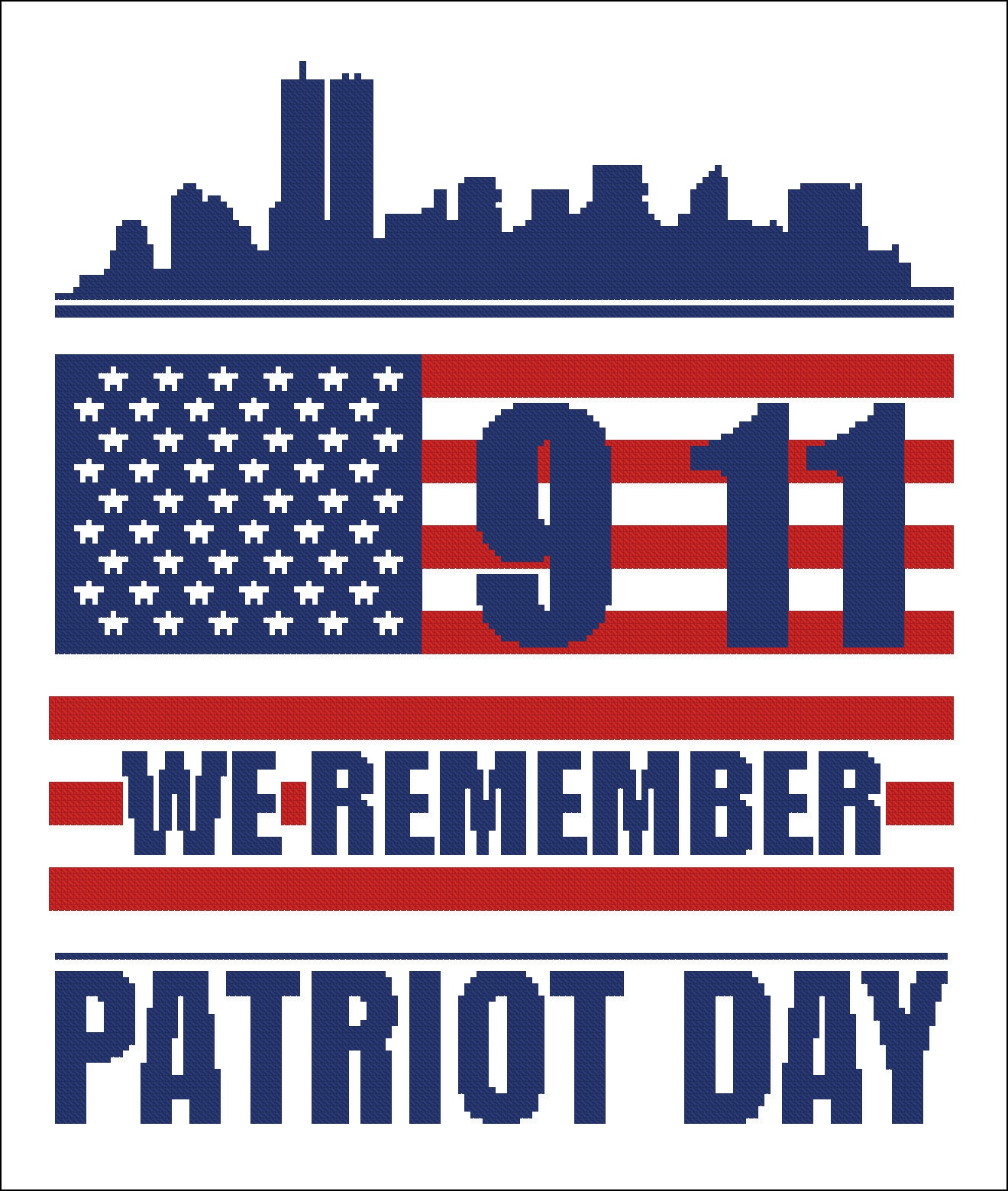 Attention Upper School students: TODAY, we will hold our first Cougars Talk session during lunch in room 610.  Come join us for some conversation about Patriotism in America since the attacks on 9/11. Bring your lunch and come on!
Dear Upper School Students,
As all of you know, Hurricane Harvey has caused horrific damage in Texas. Student Council has organized a fundraiser to contribute to Organization Compassion, a charity that sends semi-trucks full of goods and supplies out to Houston and the surrounding area for relief.
Our goal is to raise $1,000 per grade and if your grade reaches the goal, you will be rewarded two dress down days.

This fundraising campaign will run through September 22nd. Your grade representatives will come by your advisories to collect your donations. Please don't hesitate to ask your student council representatives if you have any questions.
Our second Model UN meeting to prepare for CHARMUN will be TODAY, Monday 9/11 in Mrs. Shaefer's room! We will have delegate assignments ready for you! There is also an online delegate registration form provided by CCDS that you MUST fill out TODAY! If you still plan to attend CHARMUN make sure you attend today!!!!!! Anyone who has turned in a permission slip and does not come to the meeting will need to see Mrs. Shaefer as soon as possible.
Ms. Mann will be holding a Lunch and Learn information session about the North Carolina Governor's Honors program on Monday, Sept. 18.  Any interested JUNIORS should bring your lunch to the College Counseling Room, Room 610, and you'll learn all about the different opportunities at Governor's Honors, what test scores you must have to qualify to apply, and what is involved in the application process through Cannon School. If you have any questions before next Monday, feel free to email Ms. Mann.
Juniors: The line has been painted!  Park above it and you will have to serve a Community Restoration.  Seniors will be auctioning off spaces soon!
2017-2018 STUDENT AMBASSADOR NETWORK
What is the Student Ambassador Network ("SAN")?
The Student Ambassador Network ("SAN") is a group of volunteer students who represent Cannon School and demonstrate Cannon's core values in their academic, athletic and artistic pursuits, both on campus and in their communities.  All Cannon Upper School students are invited to be active Cannon Student Ambassadors.  Please complete the Student Ambassador Profile if you want to get involved with SAN! The  Student Ambassador Profile can also be found on the Admission Office Haiku page: under the extras tab go to Admission Office, then to the Student Ambassador Network Page.
Congratulations to our 2017-2018 SAN Intern Leaders:
2017-2018 Admission Office Interns:
Caroline Carr, Class of 2020

Emily Cleveland, Class of 2020

Gabby Holloway, Class of 2020

Anna Ruth Morrison, Class of 2020

Ava Cooksey, Class of 2020
2017-2018 Admission Office Junior Interns:
Jack McDermott, Class of 2021

Ella Ruddy, Class of 2021
If you have any questions, please reach out to Mrs. Weinstock (kweinstock@cannonschool.org) in the Admission Office or to one of the SAN Interns.
10-12th grades:
Charlotte Area College Programs- mark your calendar and register in advance!
NACAC Performing & Visual Arts College Fair, Sunday, Sept. 24, 1 pm
Emory University, Johns Hopkins University, the University of Notre Dame, the University of Virginia, and Washington University in St. Louis – Tuesday, Sept. 26, 7 pm
Christian Colleges Fair– Thursday, Sept. 28, 6:30 pm
Northeastern, Tulane, George Washington, Southern Methodist, and Notre Dame– Monday, Oct. 2, 7 pm
MIT– Thursday, Oct. 5, 7 pm
Johns Hopkins University– Wednesday, Oct. 11, 7 pm
National Portfolio Day– Saturday, Nov. 11, 10 am
Seniors, Juniors and Sophomores:  Please sign up through your Family Connection account to visit with College Admission Representatives visiting Cannon School. You must receive permission from your classroom teacher if you will be missing class to attend a session.  If you are interested in a college, but unable to attend an event, please let your College Counselor know so he/she can collect information on your behalf.
TODAY – Ursinus College
9/12/17 – Hampden-Sydney College, Franklin & Marshall College, The University of Georgia
9/18/17 – Duke University, Washington and Lee University, Trinity College, Christopher Newport University
9/19/17 – University of Denver, University of Vermont, University of Miami
9/21/17 – Washington College, Tulane University
9/25/17 – Villanova University
9/26/17 – College of William and Mary
9/27/17 – Emerson College, Roanoke College, Colgate University, Rensselaer Polytechnic Institute
9/28/17 – Wheaton College IL, Vanderbilt University, Vassar College
9/29/17 American University
10/2/17 – Furman University, Nova Southeastern University, Bates College, Birmingham-Southern College
10/2/17 – Mercer University, Denison University, High Point University, Agnes Scott College, Northeastern University
10/3/17 – Colby College, Rollins College, Northeastern University, Rollins College, Salem College
10/12/17 – Johns Hopkins University, Queens University of Charlotte, Boston College, College of Charleston
10/13/17 – Fairfield University, University of Rochester, Samford University
10/16/17 – Hollins University, Worcester Polytechnic Institute
10/17/17 – Lafayette College, Wofford College, Georgia Southern University, University of Chicago, University of Richmond
10/19/17 – Haverford College, Northwestern University
10/20/17 – Washington University in St. Louis
10/23/17 – Embry-Riddle Aeronautical University – Daytona Beach
10/25/17 – Sewanee: The University of the South, Rhodes College
10/30/17 – St. Lawrence University
10/31/17 – Hofstra University
11/1/17 – Miami University, Oxford
11/8/17 – Ringling College of Art and Design
11/14/17 – Lynn University