"Courage is feeling fear, not getting rid of fear, and taking action in the face of fear." ― Roy T. Bennett
Evan Essex demonstrated kindness by teaching a young basketball fan 'spirit fingers' during the men's varsity game on Friday night. Nice work, Evan!
Jarvis Moss demonstrated kindness by leading a cheering section for the middle school girls' basketball team!

Students for Constitutional Government will meet on Thursday, December 6, 2018 during lunch in Foundation Hall. Mr. Hurtado will speak about the natural law roots of the American founding.
---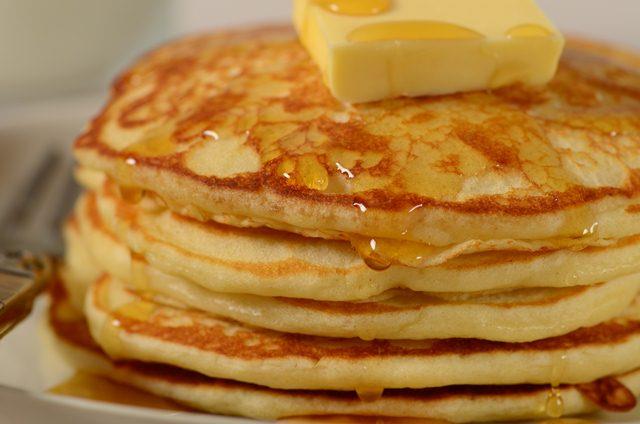 Hey everyone! Cougars Fighting Cancer (formally Relay for Life) is hosting our annual Pancake Breakfast  Friday, December 7th! It is $5 for unlimited pancakes and access to the topping bar. It takes place right after Project Wrap-In, so after you wrap with your buddies, come enjoy some breakfast! All of the money goes to the American Cancer Society to help with cancer research, paying for treatments, and supporting families. We all know somebody who is fighting this battle, even here in the Cannon community.
ALSO, if anyone has a griddle, a spatula, a big cooking bowl, or a ladle, please email me at hgspringate@cannonschool.org. That would really help us out. Many thanks,
Holly Springate, Mitchell Skolaris, and Izzie Gosling
---
Project Wrap-In is Coming on December 7th, 2018!
It is almost that time of year again! Project Wrap-In is coming soon! To demonstrate Cannon's commitment to the core values of teamwork and kindness, the student body will participate together as a community in our annual Project Wrap-In on FRIDAY, December 7, 2018. This project is designed to bring the entire Cannon community together in a meaningful service opportunity!
Each student in the Lower, Middle, and Upper School is asked to bring in one new, unused gift ($5- $15) to store in homeroom the week of December 3. Students in grades JK- 12th should buy a gift for a child their own approximate age and gender. (Students in grades 8th– 12th may instead buy a gift for a young child of any age with their own gender in mind if they would like; however, keep in mind that children benefiting from this outreach opportunity may also be teens.)  Additionally, students are asked to bring wrapping materials like wrapping paper, tape, ribbon, bows, etc.
We are hoping for 100 percent participation in this event and are looking forward to making a difference in the lives of many children! This is a highlight for many students every year, and we hope that you will enjoy it too!
Our hope for all students (Lower, Middle, and Upper School) is:
Bring in one present ($5-$15)
Contribute wrapping paper and/or other wrapping supplies like tape.
Bring a giving and positive attitude.
Have fun!
If you have any questions please feel free to contact the following:
Muskan Uppal muppal@cannonschool.org
Caroline Livingston calivingston@cannonschool.org
Connie Stavrakas cstavrakas@cannonschool.org