"If you are not the hero of your own story, then you're missing the whole point of your humanity." ― Steve Maraboli
House Standings

677

720

850

721

Lauren Mendenhall
Kathryn Remmey
Kaylin Slattery
Kudos to Sarah Kuo for being prepared with an extra set of batteries for another classmate to use during the PSAT!

---
JUNIORS ONLY-
Interested in getting real-world job experience and receiving credit at Cannon at the same time? Come to an information meeting to learn about a potential new class offering for 2019-2020.  This course will balance leadership skills with real-time internships in fields such as business, communications, publicity, hospitality, sports therapy, teaching, etc.
See you there! 
DATE: Thursday, Oct. 18th
TIME:  Student Choice
PLACE: Room 606
CONTACT PERSON:  Mrs. Hurtado
---
Attention all students! Next week is Homecoming 2018! As a culmination to all of the festivities, STUCO is hosting an '80s themed homecoming dance on Saturday, October 20th. There will be fun food, dancing, and activities as well as a best '80s themed costume contest. If you do not want to dress in '80s style, no problem! The dress code is '80s or game day dress. Tickets are $12 in advance via Google doc or you may purchase directly from Ms. Eury in room #701. Ticket price at the door is $15.
Let's all go back to the '80s…"Don't you forget about me!"
---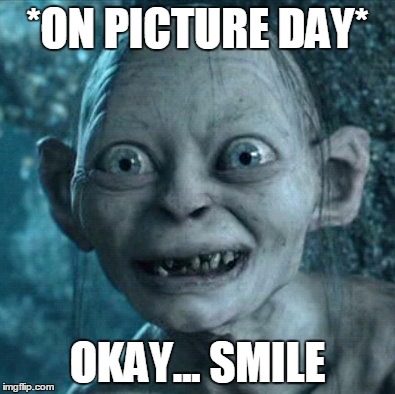 9th-11th grade students!!! Please note Yearbook Picture Day schedule for Friday 10/12:
11:15-12:00- 10th and 11th grade
12:00-12:45- 9th grade
Your Advisor will give you a "picture card" that you must present to the photographer. Picture orders and money will be taken at the camera.
See Dean Zelaya if you have any questions.
Dress nicely and smile big!
---
Just in time for Halloween…. Nicki Cusumano's ('18) third novel is out and ready to be ordered on Amazon. Nicki sends her regards from the land of the Tar Heels.
---
Seniors: The College Counseling Team will offer Drop – In Hours for Seniors in The Cube on the following dates: 10/24 and 11/7.
(Please make note of this change in your planner)  There will also be a College Application Workshop on 10/10 from 9 – 11:15 a.m. in the CPAC
10/10/18: East Carolina University Parent and Student Reception. 6:30 – 8 p.m. Hilton Garden Inn, 7415 Waverly Walk Ave. Charlotte. Register at: http://www.ecu.edu
---
Seniors: The deadline to apply for Cannon nominations for Jefferson,Centennial or Belk Scholarships is Oct. 19th. Submit the Request for Nomination form, the required essay(s), and a list of activities/resume to Dr. Wilner via email by 3 pm on Oct.19th.
Juniors: The deadline to submit an application for Cannon nomination to NC Governor's School is Oct. 19th. Materials must be submitted to Dr. Wilner as a printed packet by 3 pm on Friday, Oct. 19th. If you are interested in applying, please let your college counselor know ASAP, and s/he will help you understand the requirements for applying (which includes two letters of recommendation).
Sophomores: Interested in a fantastic 3-day HOBY Leadership Seminarthis summer? Please read about HOBY online and submit these two items to Dr. Wilner via email no later than 3 pm on Oct. 19th:
Brief paragraph detailing why you want to participate in HOBY.
List of activities/resume
---
Seniors, Juniors and Sophomores are invited to sign-up on Family Connection to visit with College Admission Representatives coming to Cannon School.  Students must get permission from their classroom teachers prior to attending an admissions event. Log into your Family Connection account to learn more about the colleges, find out visit times and register to attend. Visits will be held in The Cube or College Counseling Offices.
October 12th:
American University
Washington and Lee University
October 15th:
University of Miami
Trinity University
The American University in Paris
Radford University
Berry University
Catawba University
Villanova University
October 16th:
Wofford College
Southern Methodist University
Worcester Polytechnic Institute
Moravian College
Columbia University
October 17th:
Dickinson College
Randolph Macon College
Appalachian State University
UNC Greensboro
Illinois Wesleyan University
Nova Southeastern University
October 22nd:
Fairfield University
Queens University of Charlotte
Miami University of Ohio
October 23rd:
Baylor University
Lafayette College
October 24th:
Rhodes College
Clemson University
October 29th:
Oglethorpe University
Texas Christian University
October 30th:
Hofstra University
St. Mary's College
October 31st:
Berklee College of Music
November 1st :
Eckerd College
November 2nd:
Ringling College of Art & Design
Merrimack College
November 9th:
Birmingham Southern College
November 12th:
University of Lynchburg
Samford University