"I consider myself a major work in progress, both personally and professionally." –
Kristin Lemkau
House Standings

2nd

3rd

3rd

2018 Gossage Cup Winner
Thomas Fromke and Mudi Tokunboh showed TEAMWORK when they helped find and return Abby Muraca's keys.  She is deeply grateful!
Jackson Hammock, Jack McDermott, Charlie Titus, Alex Erdin, Kunal Handa, Reilly Kungl, Jarvis Moss, Jonah Presser, Natalie Ray, Allie Coffey, Frances Bragg, Kendyl Lauher, Anna Galloway, Sydney Wood, Emerson Evans, and Amelia Ferris demonstrated TEAMWORK and PASSION when they spoke to 8th graders about their experience in the Upper School.
The Creative Design & Engineering class's final Design Thinking project presentations are taking place in the cafeteria during E Block this Wednesday, May 2, and all members of the Cannon Community are invited to attend. We've been working with the Cannon Sustainability Committee to improve the composting experience for Upper School students, and all three sections of the class will be presenting our ideas to the Committee. If you are available, please consider coming and seeing the solutions we've designed.
---
Hi seniors!

Mr. Storr and I are creating a marketing video and we would love if you can participate. Please join us in front of CPAC on Tuesday, May 1 from 11:15 a.m. – 12:00 p.m. We are asking the question
"What is the most important lesson you learned at Cannon?"

If you are comfortable being/speaking on camera, join us during that time to share your thoughts by writing on a "vintage" chalkboard or talking to the camera. And best of all, there will be

FREE PIZZA!

Thanks, Mrs. Reiss
---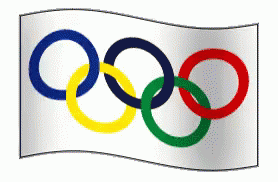 Olympic Day for Lower school is May the 4th and, like every year, we have a picnic after the games. Chris in the kitchen will be in need of helpers to serve food from 10:30-12:30. Any students interested in helping, please email jcampbell@cannonschool.org
---
We are getting ready to for the New Parent and New Upper School Student BBQ on Thursday, May 3.  We are looking for student volunteers to help with the BBQ on May 3, 5:30-7:00p.m. – Please sign up here.  Thank you! The Admission Team
---
All juniors and seniors taking an AP exam MUST report to the CPAC during Student Life on Thursday, May 3 for AP Pre-Administration. Bring a #2 pencil and a hard surface (notebook or large textbook) with you to the CPAC.
---
Charlotte Info Session with Brandeis, CWRU, NYU and Rochester
Monday, May 21, 2018 at 07:00 PM until 08:30 PM
Charlotte Marriott SouthPark
2200 Rexford Rd
Charlotte, NC 28211
Register online in advance here.
AND
Exploring College Options: Charlotte, NC
Tuesday, May 22, 2018 at 07:00 PM
Crowne Plaza Charlotte Executive Park
5700 Westpark Dr
Charlotte, NC 28217
United States
Register online in advance at http://www.exploringcollegeoptions.org/
---
MODEL UN MEMBERS! If you are interested in a leadership position for next year: please email Mrs. Shaefer expressing your interest and suggesting some times you are available for an interview. Interviews can take place anytime between now and Friday, May 4. It is your job to be proactive about scheduling an interview! There will be FOUR executive members for Model UN next year. You must be either a rising junior or a rising senior and have participated fully in Model UN activities this year (attended at least 3 of 4 of our conferences and been regularly present at meetings). If you have questions about our (newly designed) leadership roles or how to prepare for your interview, please reach out.
---
2018-2019 STUDENT AMBASSADOR OPPORTUNITIES
The Admission Office Team invites all Upper School students to be active Student Ambassadors for the 2018-2019 academic year.  Please complete a Student Ambassador Profile (an 8-10 minute Survey Monkey) so we are better informed about you and your interests!
WANT TO APPLY TO BE AN ADMISSION INTERN? HERE'S HOW:
Please complete the following two steps by TODAY:
Complete the Student Ambassador Profile (an 8-10 minute Survey Monkey); AND
Submit the following statement to Mrs. Weinstock via email (kweinstock@cannonschool.org) or deliver to the Admission Office.
A statement addressing why you would like to intern in the Admission Office and what personal qualities, characteristics and experiences make you a good intern candidate.
Information about SAN and links to the Student Ambassador Profile and how to submit an intern application can also be found on the  Student Ambassador Network Power School Page If you have any questions, please reach out to Mrs. Weinstock in the Admission Office.