"The ancient Romans had a tradition: whenever one of their engineers constructed an arch, as the capstone was hoisted into place, the engineer assumed accountability for his work in the most profound way possible: he stood under the arch." – Michael Armstrong
House Standings

2nd

3rd

3rd

2018 Gossage Cup Winner
Nick Greene, Miguel Thillett, and Declan Hurley showed KINDNESS by helping College Counseling carry heavy boxes up to The Cube.  Thanks guys!
Students: Today is CAPSTONE.  The Commons, Foundation Hall, and the Library Annex will all be CLOSED.  Please look for other locations to congregate.  Additionally, make sure the hallways are clear for our parents and guests to move about.
---
Come to 606 today during Choice to learn how to print your own Gear Cube using our 3D printers!
---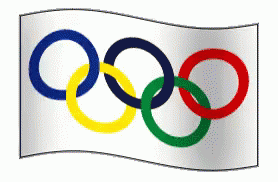 Olympic Day for Lower school is May the 4th and, like every year, we have a picnic after the games. Chris in the kitchen will be in need of helpers to serve food from 10:30-12:30. Any students interested in helping, please email jcampbell@cannonschool.org
---
We are getting ready to for the New Parent and New Upper School Student BBQ on Thursday, May 3.  We are looking for student volunteers to help with the BBQ on May 3, 5:30-7:00p.m. – Please sign up here.  Thank you! The Admission Team
---
All juniors and seniors taking an AP exam MUST report to the CPAC during Student Life on Thursday, May 3 for AP Pre-Administration. Bring a #2 pencil and a hard surface (notebook or large textbook) with you to the CPAC.
---
ATTENTION FRESHMEN: Need Volunteer Hours? Interested in learning more about College? WE NEED YOUR HELP! The College Counseling Office seeks volunteers to help with the 2nd Annual College Case Studies program on Sunday, April 29 hosted at Cannon School.  This is a great way to get some service hours. BONUS!! We invite you to attend the College Fair from 3-4 pm if you volunteer to help (an event normally reserved for 10th and 11th grades only).
Click here to volunteer for one or more shifts! Please let Ms. Mann know if you have any questions.
---
Charlotte Info Session with Brandeis, CWRU, NYU and Rochester
Monday, May 21, 2018 at 07:00 PM until 08:30 PM
Charlotte Marriott SouthPark
2200 Rexford Rd
Charlotte, NC 28211
Register online in advance here.
AND
Exploring College Options: Charlotte, NC
Tuesday, May 22, 2018 at 07:00 PM
Crowne Plaza Charlotte Executive Park
5700 Westpark Dr
Charlotte, NC 28217
United States
Register online in advance at http://www.exploringcollegeoptions.org/
---
MODEL UN MEMBERS! If you are interested in a leadership position for next year: please email Mrs. Shaefer expressing your interest and suggesting some times you are available for an interview. Interviews can take place anytime between now and Friday, May 4. It is your job to be proactive about scheduling an interview! There will be FOUR executive members for Model UN next year. You must be either a rising junior or a rising senior and have participated fully in Model UN activities this year (attended at least 3 of 4 of our conferences and been regularly present at meetings). If you have questions about our (newly designed) leadership roles or how to prepare for your interview, please reach out.
---
2018-2019 STUDENT AMBASSADOR OPPORTUNITIES
The Admission Office Team invites all Upper School students to be active Student Ambassadors for the 2018-2019 academic year.  Please complete a Student Ambassador Profile (an 8-10 minute Survey Monkey) so we are better informed about you and your interests!
WANT TO APPLY TO BE AN ADMISSION INTERN? HERE'S HOW:
Please complete the following two steps by Monday, April 30, 2018:
Complete the Student Ambassador Profile (an 8-10 minute Survey Monkey); AND
Submit the following statement to Mrs. Weinstock via email (kweinstock@cannonschool.org) or deliver to the Admission Office.
A statement addressing why you would like to intern in the Admission Office and what personal qualities, characteristics and experiences make you a good intern candidate.
Information about SAN and links to the Student Ambassador Profile and how to submit an intern application can also be found on the  Student Ambassador Network Power School Page If you have any questions, please reach out to Mrs. Weinstock in the Admission Office.